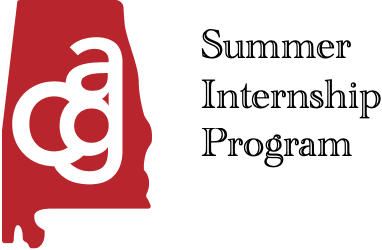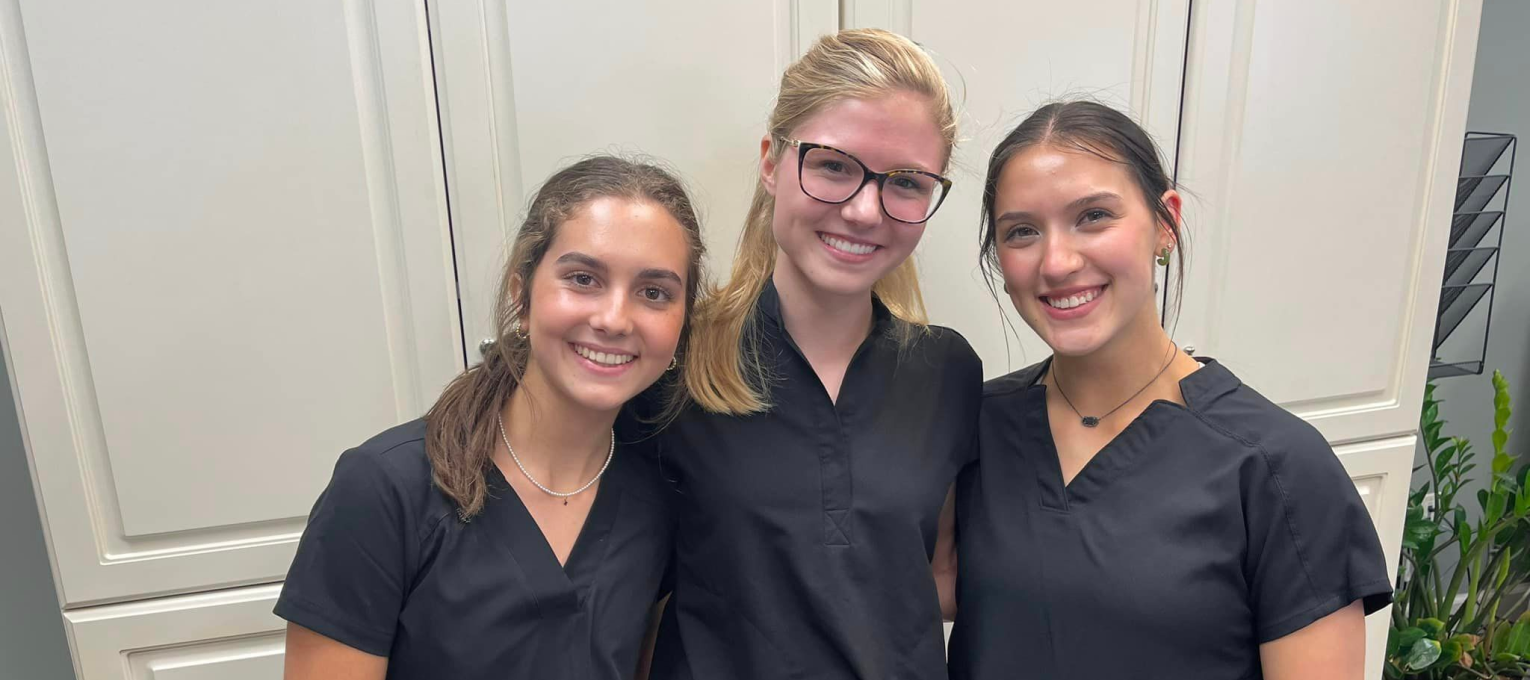 Alabama Colon & Gastro, PC created a Summer Internship Program in 2017 to provide high school and college students a chance to learn more about medical careers.
The program allows students to gain experience in a medical office setting, shadowing opportunities with our providers and gain knowledge about medicine and the field of gastroenterology.
This is a paid internship with the expectation that students work at least 15 hours a week during the summer from May-August.
Our goal is to help mentor these students and encourage them to not only pursue a degree in the medical field, but also to stay in the state of Alabama to provide healthcare to our community.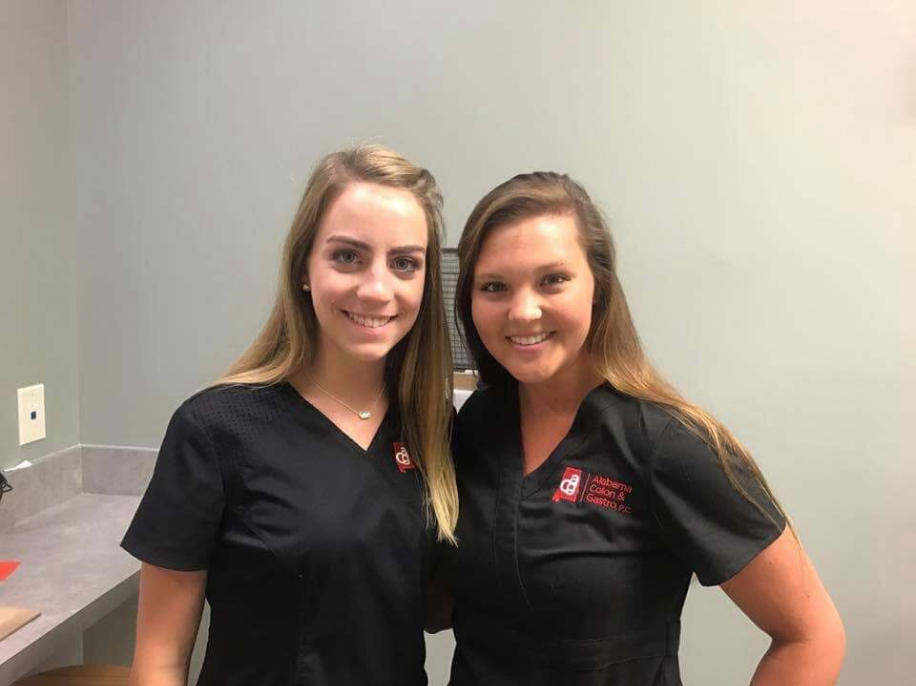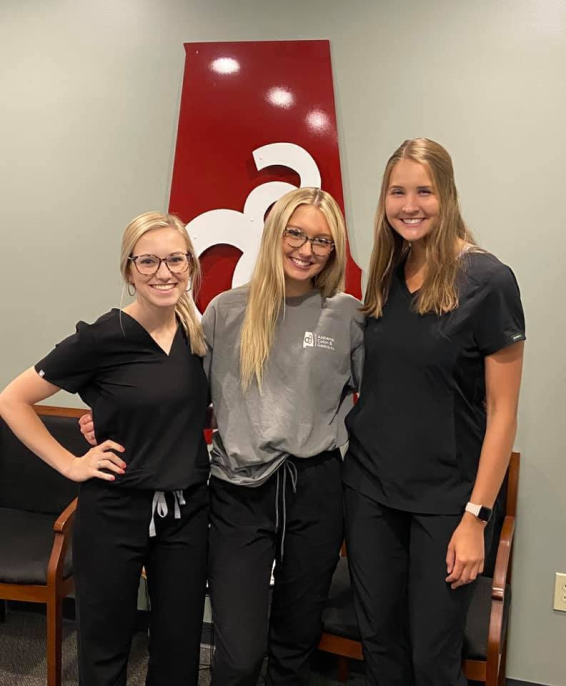 Requirements:
Must be at least 16 years of age
Resident of the state of Alabama
High School or College Student

Willing to work at least 15 hours a week during the summer (May-August)

* Application will be posted in January and due by February 1st

* Positions will be awarded by February 15th
Summer Interns (2017-current):
2023
Isabella Gramiccioni,

Auburn University, James Clemens

Parker Johns,

Auburn University, New Hope High School

Adeline McClellan,

Whitesburg Christian Academy

Alexis McFeely,

Auburn University, St. John Paul II Catholic High School

Belle Morris,

Sewannee, Huntsville High School

Grayson Paulus,

Whitesburg Christian Academy, Auburn University

Annika West,

Auburn University, James Clemens High School

Bridget Yee,

St. John Paul II Catholic High School, University of Alabama
2022
Avery Franklin,

Whitesburg Christian Academy, Samford University

Isabella Gramiccioni,

Auburn University, James Clemens

Avery Jones,

Auburn University, Bob Jones High School

Olivia Ives,

University of Alabama, Randolph School

(Registered Nurse grad 2023)

Andrew McClellan,

Auburn University,

(starts UAB Medical School in summer 2023)

Alexis McFeely,

Auburn University, St. John Paul II Catholic School

Blake Sinopoli,

Madison Academy, Ole Miss
2021
Madison Guilbert,

Auburn University, St. John Paul II Catholic High School,

(Registered Nurse)

Avery Jones,

Auburn University, Bob Jones High School

Andrew McClellan,

Auburn University, Whitesburg Christian Academy

Alexis McFeely,

Auburn University, St. John Paul II Catholic School

Lexi Vaughn,

Auburn University, Athens Hight School
2020
Madison Guilbert,

Auburn University, St. John Paul II Catholic High School,

(Registered Nurse)

Andrew McClellan,

Auburn University, Whitesburg Christian Academy

Alexis McFeely,

Auburn University, St. John Paul II Catholic School

Cayla Whitehurst,

Huntsville High School, UAB

(Registered Nurse, CRNP Student at UAB)
2019
Ashlyn Brannon,

University of North Alabama, Brewer High School

(Registered Nurse)

Madison Guilbert,

Auburn University, St. John Paul II Catholic High School,

(Registered Nurse)

Cayla Whitehurst,

Huntsville High School, UAB

(Registered Nurse, CRNP Student at UAB)
2018
Ashlyn Brannon,

University of North Alabama, Brewer High School

(Registered Nurse)

Cayla Whitehurst,

Huntsville High School, UAB

(Registered Nurse, CRNP Student at UAB)
2017
Emily Cusker,

Whitesburg Christian Academy, University of Alabama-Huntsville

Cayla Whitehurst,

Huntsville High School, UAB

(Registered Nurse, CRNP Student at UAB)
---
Coming in 2024
* AC&G Book Scholarship for Senior High School Students in Madison County seeking a future in the medical field
* Application will be posted in January